If you want to self-host a WordPress website, But are you not ready to purchase the premium hosting service. Then you can start with some free WordPress hosting sites.
Yes, a free service is a good option for those who are just testing and not yet ready to invest in a premium WordPress hosting provider. The free services will get your site up and running on the World Wide Web – without any time limit and offer scalability options as well.
WordPress.com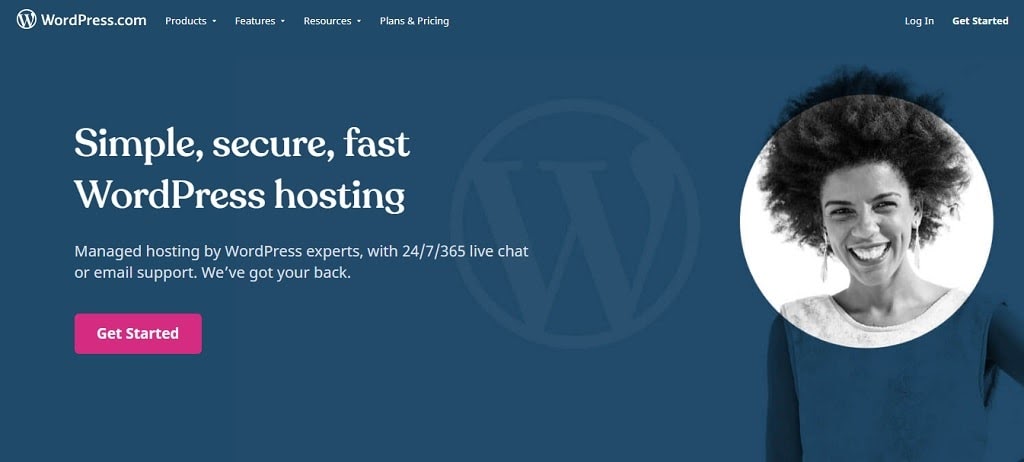 WordPress.com, often confused with the open-source WordPress software, is a for-profit implementation of the open-source software that you find at WordPress.org.
Similar to its CMS, WordPress.com is easy to use. Just fill in a few details to register, and your website will be ready to launch within a few minutes. It is also scalable with plenty of upgrade plans that you can approach as your site grows.
Features of WordPress.com
3GB storage space
Unlimited Bandwidth
Free SSL Certificates
Beginner-friendly support
Access to free plugins and themes
Custom wordpress.com dashboard
000webhost

000 WebHost offers a completely free unlimited web hosting for lifetime. 000Webhost is seemingly the choice of millions of active users.
The hosting service works well with databases and you have access to industry-standard database management tools. Unlike some other free WordPress Service providers, the uptime is more than 99%, and you can easily sign up with the hosting service.
000WebHost also offers a couple of cheap monthly plans for you to choose from. You can check out the features, benefits, and drawbacks of the free version below
While 000webhost is largely just a marketing strategy to drive you towards Hostinger's premium hosting packages, it still offers a solid platform that you can use to run a functional WordPress site – as long as you don't get too much traffic.
Features of 000WebHost
1GB storage space
10GB Bandwidth
No ads
Full database and FTP access
More than 99% Uptime
1-click WordPress installer tool via Softaculous
Infinity Free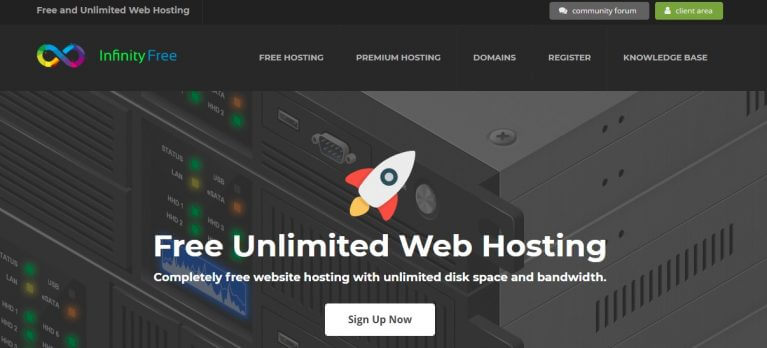 InfinityFree is another free web hosting service which we found recently. Also we used before write this article. This hosting provides unlimited bandwidth and disk space for its free users.
The hosting provider is availed by over 300,000 users. You can get unlimited domains and 10 email accounts using the free WordPress Hosting service.
They are also capable of providing a 99.9% uptime, but you will not get any support if your site goes down for any reason. The great thing about infinityfree is, they provide features such as DNS Service, Cloudflare CDN and SSL for all websites, free of cost.
Features of InfinityFree
Unlimited storage (but individual files cannot exceed 10 MB)
Unlimited bandwidth (but limited to 50,000 daily hits)
1-click WordPress installer, plus a script installer for 400+ other tools
Use your own custom domain name or choose from 25 free subdomains
10 email accounts
400 MySQL databases
PHP 7.3 support
Cloudflare CDN
SSL certificate
Ad free
AccuWeb Hosting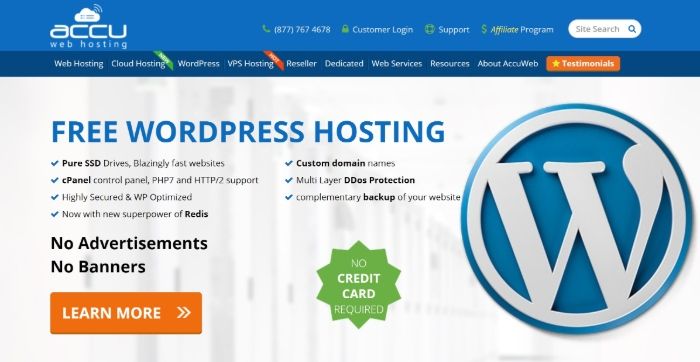 AccuWeb is a US-based web host that offers both free and premium hosting plans. It's been around since 2003, so AccuWeb is one of the older web hosts out there.
AccuWeb has one of the more generous free WordPress hosting plans when it comes to storage, bandwidth, and email limits. You also get access to cPanel, the latest versions of PHP, and a guarantee of no ads ever.
Features of AccuWeb
cPanel hosting dashboard
2 GB SSD storage
30 GB bandwidth
Full server access, including database access
1-click WordPress installer
Email accounts
Supports custom domain names
Basic backup support
No ads
Hostinger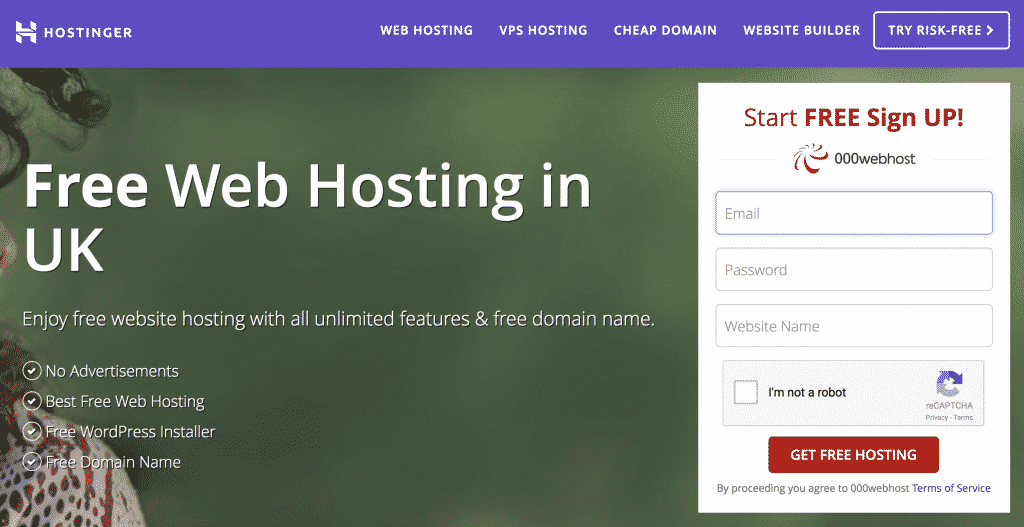 Hostinger isn't the type to shy away from bold claims – the hosts are happy to call themselves the best website provider of the year, as well as offering the best website builder to accompany their service.
The free featured offered by Hostinger go some way to back up their claims, too. The service is accessible fully on the cloud, meaning that you'll never be hamstrung by bandwidth limitations or streamlined content.
What's more is that Hostinger's 1-Click WordPress Installer means that setting up your new site is a seamlessly quick and easy process.
Know more about others topic