Introduction
In the current digital era, it is essential to optimise your website for search engines in order to draw organic traffic and connect with your target market. The Google Keyword Planner is one of the most effective tools for keyword research. You may improve your SEO approach by using this tool, which offers useful information into keyword search volume, competitiveness, and trends. We shall examine effective Google Keyword Planner usage in 2023 in this article. This article will arm you with the knowledge to improve your keyword research procedure and get higher search engine ranks, whether you are a novice or an experienced SEO specialist.

How to Use Google Keyword Planner in 2023
Keyword research is the foundation of any effective SEO campaign. You may efficiently use the Google Keyword Planner to uncover high-volume keywords relevant to your business and optimise your content accordingly. Here's a step-by-step tutorial for using Google Keyword Planner in 2023.
1. Accessing the Google Keyword Planner
Log into your Google Ads account and select the "Tools & Settings" page to get going. Select "Keyword Planner" under "Planning." You can open a free Google Ads account if you don't already have one.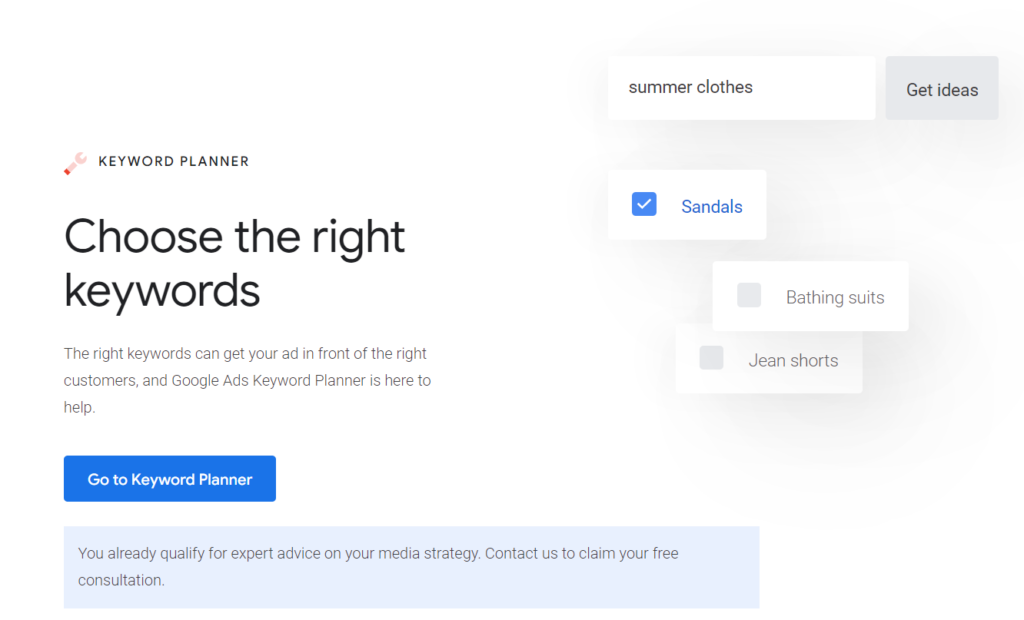 2. Choosing the Right Tool
There are two options in the Keyword Planner: "Discover New Keywords" and "Get Search Volume and Forecasts." Choose "Discover New Keywords" if you are beginning from scratch or seeking for new keyword suggestions. Choose "Get Search Volume and Forecasts" if you already have a list of keywords and want to analyse the search volume and performance of certain terms.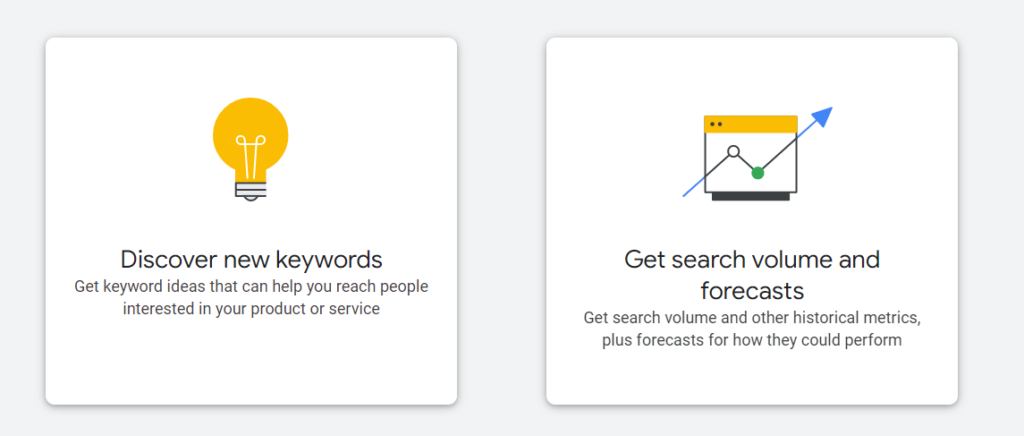 3. Entering Seed Keywords
Enter your seed term or key phrase associated with your business or industry into the search box. As an illustration, you may enter "handmade jewellery" as your seed keyword if your website sells handmade jewellery.

4. Refining Keyword Ideas
Following the entry of your seed term, you will be presented with a list of keyword ideas. Look over the options and choose the ones that are applicable to your content strategy. Filters can be used to limit down the results depending on search volume, competition, and other factors.

5. Analyzing Keyword Data
Once you've narrowed down your list of potential keywords, click on the term to discover more information, including the average monthly searches, amount of competition, and top-of-page bid range. You can use this information to evaluate each keyword's potential and make wise judgements.
6. Expanding Your Keyword List
Explore the "Related Keywords" and "Grouped Ideas" areas to add to your keyword list. These sections offer more keyword recommendations based on your seed keyword, helping you to uncover fresh prospects and specialist topics.
7. Saving and Downloading Keywords
Click the + icon next to each keyword as you find them to add them to your strategy. Your chosen keywords can also be downloaded as a CSV file for quick reference and analysis.
Tips and Best Practices for Using Google Keyword Planner
1. Narrowing Down Keyword Selection
Focus on long-tail keywords that are more specialised to your business or industry rather than broad, generic phrases. These terms frequently have lower levels of competition and higher rates of conversion.
2. Utilizing Filters and Customization
Take use of Google Keyword Planner's different criteria and customization possibilities. You can acquire useful insights into your target audience's preferences and behaviour by restricting your keyword research based on region, language, or other characteristics.
3. Understanding Keyword Match Types
Different keyword match types, such as broad match, phrase match, and exact match, are supported by Google Keyword Planner. You can improve your targeting and make sure the proper audience sees your content by knowing how different match kinds differ.
FAQs
How much does Google Keyword Planner cost?

Use of Google Keyword Planner is free. However, keep in mind that access to the tool requires a Google Ads account.
Can I use Google Keyword Planner without running Google Ads campaigns?

Yes, even if you don't run Google Ads campaigns, you can utilise Google Keyword Planner. You can establish an account and use the tool without paying for advertising.
Are the search volume numbers in Google Keyword Planner accurate?

While the search volume figures offered by Google Keyword Planner are estimates, they provide useful information on keyword popularity and trends. It is critical to think of them as a relative metric rather than exact values.
Can Google Keyword Planner help with local keyword research?

Absolutely! Google Keyword Planner is a fantastic tool for local keyword research because it enables you to target particular areas and languages. You might concentrate on keywords that are local to your target demographic.
How often should I use Google Keyword Planner?

It's a good idea to visit the Google Keyword Planner on a regular basis to remain on top of the current keyword trends and adjust your SEO approach. Use it if you're creating new content or optimising current pages.
Related Articles
Conclusion
Google Keyword Planner is still a useful tool for SEO professionals and website owners trying to improve their organic search ranks in 2023. You may successfully harness the power of the Google Keyword Planner by following the step-by-step strategy provided in this article to do comprehensive keyword research, find important possibilities, and optimise your website for higher visibility and traffic by following the step-by-step guide outlined in this article.