Contact form 7 configuration with hidden fields little different then other form integration. You must know how to do this. This solution will help you pass the many hidden fields like campaign source, medium etc.
Firstly, Contact Form 7 does not support hidden fields. There is a free plugin Contact Form 7 Modules that add hidden field functionality. Start by installing this plugin into your WordPress site.
Once you installed Contact Form 7 Modules plugin you have to go contact form 7 and add or edit any form. Below is the sample edit form where you can notice after installing plugin we got one hidden field option.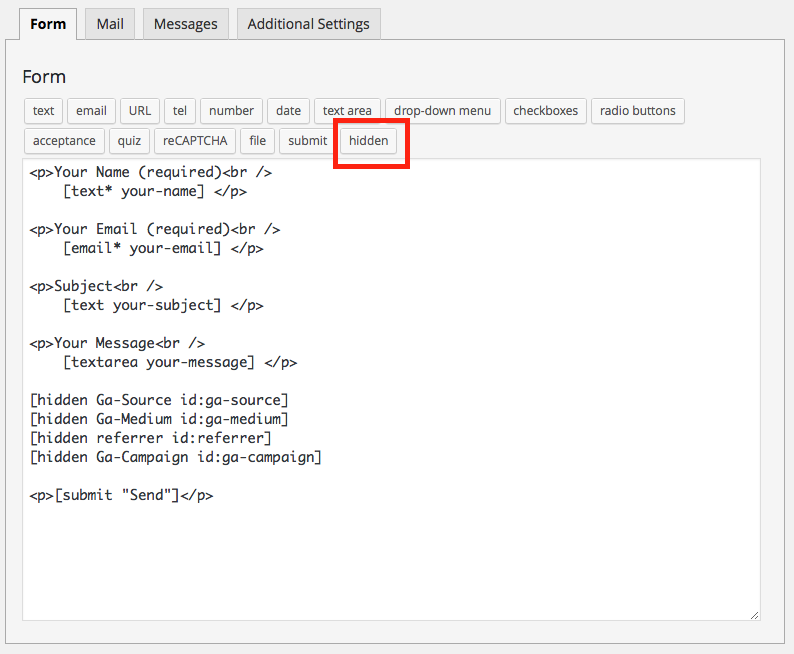 Create hidden fields what you like to track or capture. For example, you might want to add following fields:
Source
Medium
Campaign name
It's import that each field that you add, you give it an ID. This is required for our plugin to be able to target that specific field when adding the tracking data. See the screenshot below, here we just add IDs that are the same as the field name.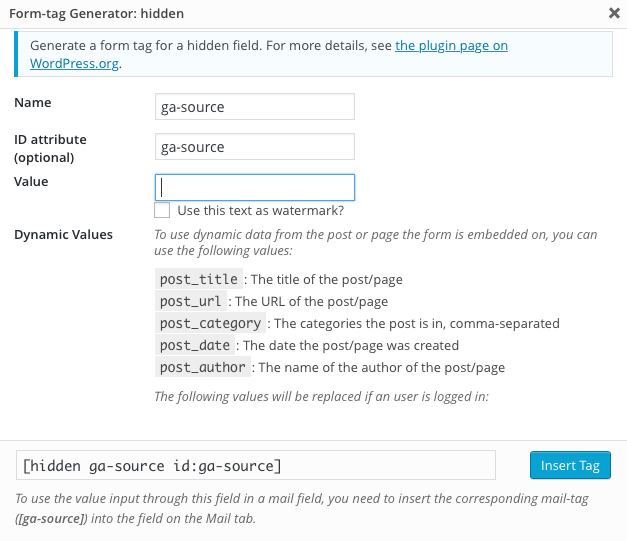 As you build the form you will see the shortcodes added to the form.
Now, visit the plugin's settings page, under the Settings menu in your WordPress dashboard choose Campaign Tracker. You will see there is tab specifically for Contact Form 7 (see below). The rest of the setup is the same as outlined above for all form plugins. Choose the form that you would like to start tracking and map the form fields to the various tracking data fields.
Related Articles
Best Free WordPress Hosting In 2022

How To Create a Full screen Overlay Navigation

Smooth Scrolling Effects with only CSS

Sticky Navigation Bar On Scroll Using JavaScript

Upgrade MySQL 5.7 to 8. on Ubuntu very easy step